2
BOR TELEGRAM CHANNEL
16.07.2021, 8:18

4,084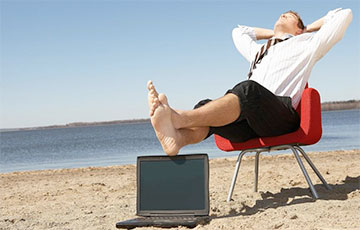 The shutdown is a reality.
When the national strike was announced, some companies declared they were joining it. Some restaurants had a sanitation day, others announced a temporary shutdown for various technical reasons.
The most important thing is that we showed in practice that stopping work is a reality. We can do it. We can transfer people to 0.25 rate or contractor contracts in the documentation. We can reduce budget revenues to a minimum.
Today we see that the old vegetable will not last long. One never knows – he may not even last till the trial. So why not help him with that? All we have to do is take a vacation.
It doesn't mean going out of business.
It doesn't mean shutting down the business for ever.
It doesn't mean to free up space for Russian companies.
It simply means to go on vacation for a while.
We can do that.
Telegram channel of the the Belarusian Association of Workers BOR