Care and cleaning tips for timber windows guide, Property online, Building design advice
19 Jun 2021
Due to weather conditions and other factors, windows become dirty, wear out and lose their functionality. They protect the house from dust, but in order for them to look perfect, regular maintenance is required. The building will take on a new look if you clean the glass units, which is not properly maintained.
During cleaning, you will be able to inspect frames and glass for damage, rust, and rot. The sooner you notice deformed elements, the easier it will be to replace them. Chameleon Decorators will help you quickly restore wooden windows without changing the facade of your home. Review the works of the company on its website https://chameleon-decorators.co.uk/ and make sure of the competence of the specialists.
Cleaning Wooden Framed Windows with WFP
Professional care and cleaning of your timber windows will help you rinse and clean not only the glass but also the frames more thoroughly. One of the technologies is WFP. It involves the supply of demineralized water, prepared for these purposes, to the desired height using rods equipped with washing brushes.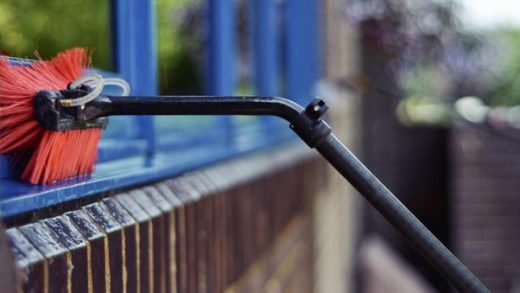 Advantages of this technology include:
glass washing is much faster than manual washing;
if it is necessary to clean a double-glazed window at a significant height, no equipment or scaffolding is required for specialists;
much less dirt stays on the windows;
frames are washed no less thoroughly, as they also have a lot of dirt;
no additional connection to water supply or electricity is required;
water goes through several stages of purification, therefore it doesn't have a harmful effect on the environment.
The WFP equipment includes several elements: a reserve tank, filters, rods (modular and telescopic, made of carbon), brushes, controllers, and so on. The system is powered by rechargeable batteries of the required capacity.
A column of water perfectly cleans the surface but is quite harmful for wooden windows. The wood is protected from external influences thanks to a treatment that becomes ineffective after washing. Despite the fact that cleaning is much easier and faster, the technology has not yet been fully developed for natural wood surfaces. It is more suitable for PVC double-glazed windows, because the plastic will not deteriorate from the contact with water.
Risks of using pressure wash for timber cleaning
There are many risks of cleaning wooden windows in such a way. This is especially true for pressure cleaning. The glass unit may not withstand the load and deform. Wooden elements are processed in a reliable way, are improved and modernized, but this doesn't mean that professional cleaning will be safe.
Natural wood is highly durable, but it can be damaged by strong pressure and large amounts of water. In some cases, it is necessary to reapply paint and varnish to restore the original look of frames. The putty is washed out, the seals are deformed, and the glass unit must be restored.
An easier way to clean wooden windows is to wash them manually. It is difficult to clean dirt with a brush and water. After installing a glass unit, you need to immediately wash it with demineralized water — this will simplify the task in the future. If this hasn't been done, it's worth using a weak acidic solution (including citrus fruits), which will help remove dust and dirt. A small amount of the product is sprayed onto the brush and then gently rubbed into the glass. The final step is a thorough rinsing of the surface. Maintain your windows regularly to save money on their restoration and other repairs.
image link to https://chameleon-decorators.co.uk/
Comments on this guide to Care and cleaning tips for timber windows article are welcome.
Building Articles
Architecture
Artopex Head Office, Granby, Quebec
Architects: Luc Plante architecture + design inc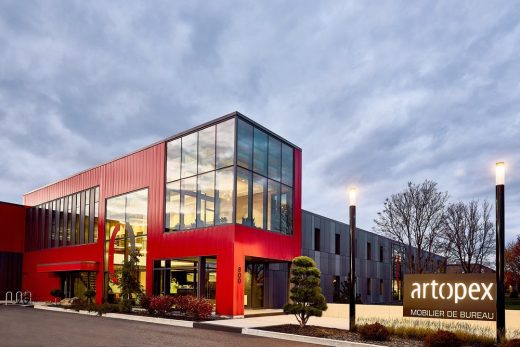 photo © Bastiani photography
Artopex Head Office Granby
Mansergh Shaw Makerspace
Design: Cox Architecture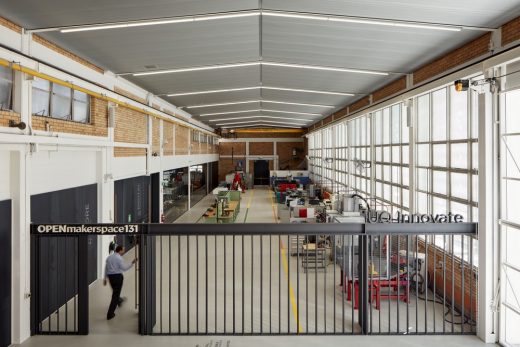 photo : Christopher Frederick Jones
Mansergh Shaw Building Level 1 at University of Queensland
Comments / photos for the Care and cleaning tips for timber windows advice article page welcome