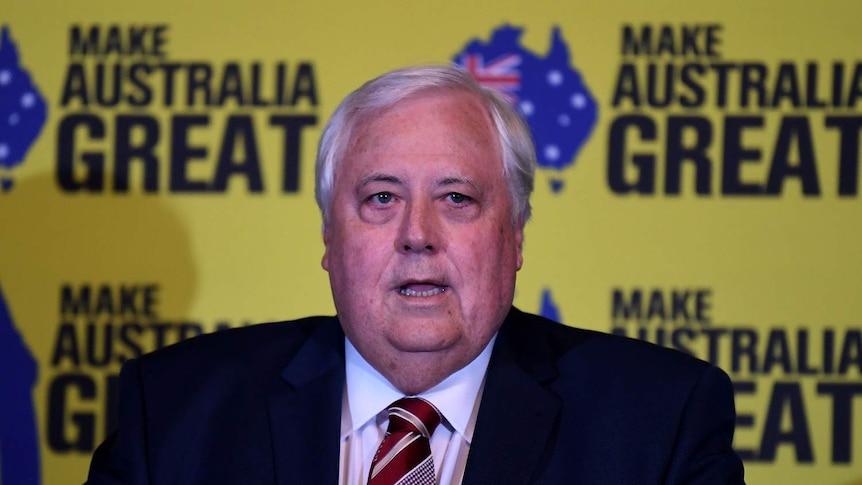 Clive Palmer's company Mineralogy has been ordered to pay $102 million over the collapse of Queensland Nickel (QNI) by the state's Court of Appeal.
Queensland Nickel's liquidators have been pursuing Mr Palmer over outstanding debts.
Last year, Mr Palmer's lawyers had successfully argued in the Supreme Court that $102,844,346 sought by the liquidators represented loans from joint venture companies and therefore did not belong to QNI.
But today, the Court of Appeal upheld QNI's liquidators' case, arguing that these transactions had in fact been loans from QNI to Mineralogy and not the joint venture companies.
The judgment stated that some of the proof that the loans were between the two companies could be found in emails about certain transactions including a "loan balance report" that included a "response from Mr Palmer's email alias account saying: "No limit, clive".
Mineralogy and the liquidators have until July 16 to make submissions about interest due on the amount and the costs of the proceedings.
More to come.