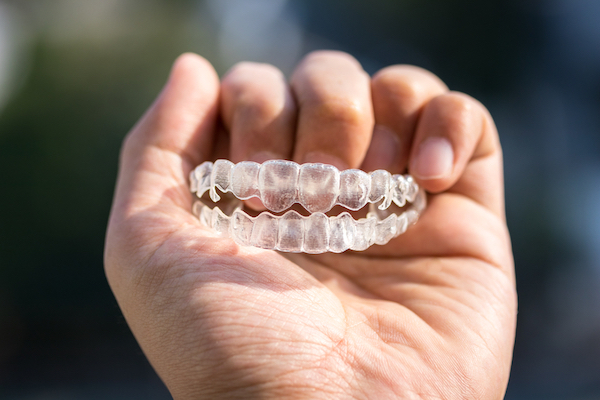 Image via ID 218077104 © Tanawat Bunyuen | Dreamstime.com
Cars are about to get even more sustainable, thanks to the process of straightening teeth and a newfound partnership between HP, Ford, and dental alignment brand SmileDirectClub.
The trio announced that they'd found a way to extend the lifespan of used 3D-printed powders and parts, a byproduct of invisible teeth aligners.
"Finding new ways to work with sustainable materials, reducing waste and leading the development of the circular economy are passions at Ford," said Debbie Mielewski, technical fellow of sustainability at Ford.
Up to 40,000 teeth aligners are printed using HP printers every day. Following this, the molds of patients' mouths and teeth, alongside waste powder from the printing process, are usually discarded. These are sent to landfills, contributing to the detrimental impacts on the environment.
HP comes in here, gathering the waste products from the facility, and hands them off to Lavergne, another recycling partner. It turns the waste into small plastic pellets, and the automotive parts manufacturer ARaymond uses injection molding to turn these into new fuel-line clips.
The clips, which Ford claims have better chemical and moisture resistance than their predecessors, are being installed onto Super Duty F-250 trucks. They're also 7% lighter than the conventional ones and could cost up to 10% less.
To date, the company has also identified another 10 fuel-line clips that could benefit from this technology. It's working on expanding this to the other vehicles and potentially reinventing the clip as we know it.
3D printing is already being used by Ford to produce "a variety of low-volume commercial vehicle parts." But this new venture pushes it even close to its goal of using 100% sustainable materials in its future vehicles.
[via Fast Company, image via ID 218077104 © Tanawat Bunyuen | Dreamstime.com]