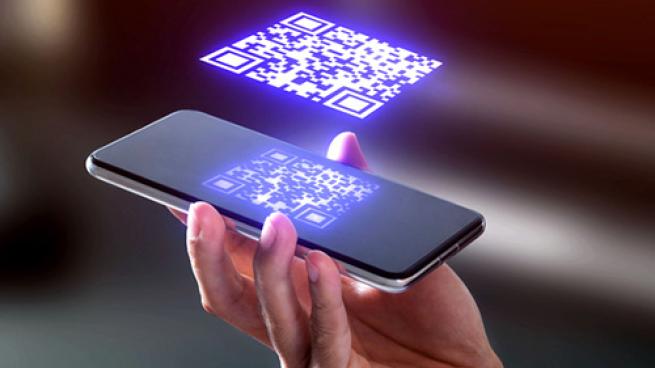 It's no secret that QR codes made a comeback. While this technology has been a popular vector for touch-free payment and engagement in Asia for years, North America, Europe, and the rest of the world finally caught on in 2020.
Today, as the pandemic wanes in the U.S., the battle for customer loyalty is getting fiercer: brick-and-mortar retailers are once again competing with e-commerce giants for shoppers' attention.
Savvy retailers are using QR codes in creative ways to build and maintain customer loyalty. Here are three strategies you can lift from their playbook.
1. Embed Rich Experiences that Bridge the Digital and Physical Worlds
With a QR code, shoppers in stores don't need to type in the company's web address to arrive at a digital store to double-check product information. Scanning a QR code can unlock much more than just a webpage.
Marketers are using QR codes to embed rich experiences, including customizable augmented reality (AR) previews of products not available on the showroom floor. These digital experiences are designed to wow customers and to help them see exactly what their custom design will look like in real time.
[See also: Evolution of How Consumers Shop]
For example, imagine walking into a Nike store and finding the sneaker of your dreams in the wrong color. Simply scan a QR code, select your color preferences, and preview what that shoe would look like in your hand. This type of shopping experience raises the bar and helps drive repeat purchases.
2. Eliminate Checkout Lines with Seamless Shopping
Today shoppers can scan a QR code on their phones to add an item to their shopping list or cart and then again to pay before exiting the store.
And this isn't a niche experience anymore. This touch-free payment experience has taken off during the pandemic, as shoppers who have to go to the pharmacy to pick up a prescription are less inclined to touch a digital point-of-sale terminal than before.
Major retailers, including Walmart, Target, CVS and Walgreens, have all come onboard and taken scan-to-pay technology mainstream. Simply put, customers have come around to a seamless shopping experience, and they're more likely to return to stores that they know meet their expectations.
3. Deliver a Better Loyalty Program with QR Codes
The time when we all walked around with 20 loyalty punchards in our wallets and a dozen key fobs is over: QR codes have replaced this touchpoint for loyalty and rewards programs altogether, and the digital experience that follows is better than ever.
A QR scan makes it:
Easy to sign up for a loyalty program

Simple to download a brand's custom app

Faster to access coupons or personalized deals
By encouraging customers to scan a QR code on site to access your loyalty program, your team gets more information about that user's behavior and preferences so that you can deliver a more tailored experience: this approach makes your brand stickier.
Feedback and Reviewing
Customer feedback and reviews are tremendously valuable, but it can be tough to get shoppers to click through and respond. QR codes offer an easy pathway for customers to sign up for newsletters, access feedback forms, and opt into product notifications.