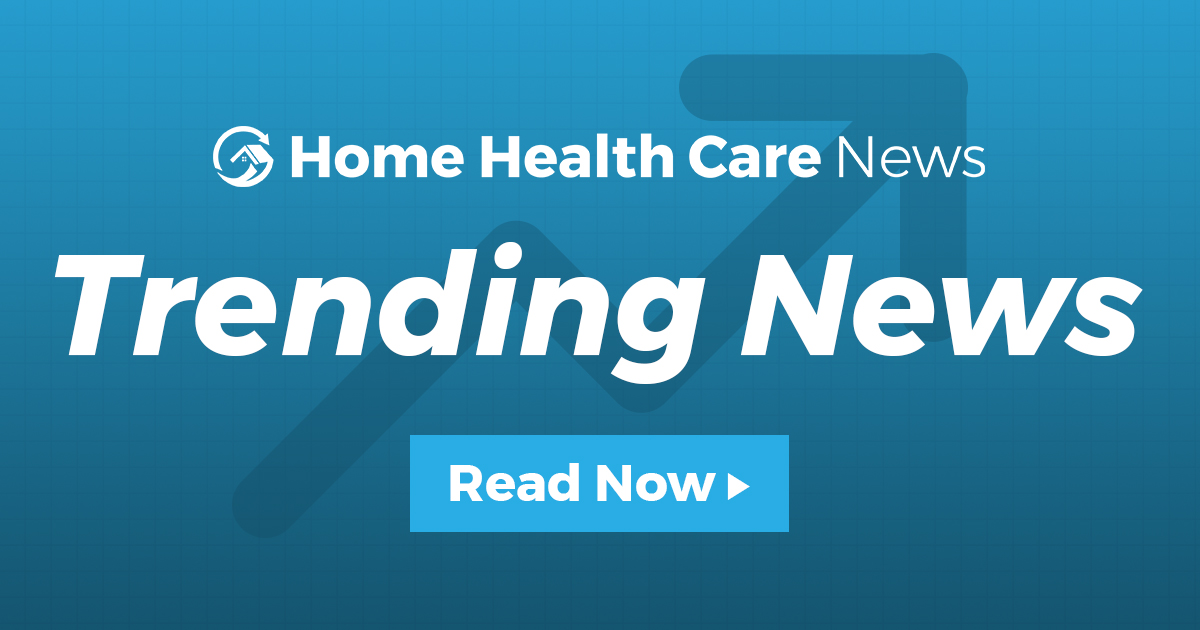 In March, Humana Inc. (NYSE: HUM) announced a new brand that would combine its "Partners in Primary Care" and "Family Physicians Group" into one.
Those two payer-agnostic, senior-focused sects of Humana became "CenterWell Senior Primary Care." The newly named senior care organization is now venturing into original Medicare through direct contracting with the federal government.
"Everything about CenterWell was designed with seniors in mind," Matt Eirich, Humana's chief growth officer, told Home Health Care News in an email. "We pair this with a value-based reimbursement model that allows us to invest in proactive care, seeing our patients regularly, not just when they are ill, and investing time to help them manage their conditions."
CenterWell and Humana's Conviva Care Centers together make up the "Humana Care Delivery Organization." "CenterWell Care Solutions" has been set up as an entity to work with Center for Medicare & Medicaid Innovation (CMMI) on its Global and Direct Contracting Model, while Conviva is participating in the model through the "Humana Direct Contracting Entity" tag.
Both are senior-focused primary care organizations that take holistic approaches to care.
Together, they operate more than 160 centers across the U.S. and serve over 200,000 patients.
Direct contracting broadly lets approved entities enter into risk-sharing arrangements for traditional Medicare. The goal is to save money and provide better patient care.
Humana is bullish on its potential success in as a direct contracting entity (DCE), and believes its model fits right in with what the payment system is trying to accomplish
"We invest much more in our primary care practices than the average practice does, but our model prevents avoidable hospitalizations, creating better outcomes for our patients and savings for the broader health system," Eirich said.
As is true for all DCE, CenterWell's reimbursement will be tied to its performance and based on the quality of care its new Medicare patients receive. It will share financial responsibility with the Centers for Medicare & Medicaid Services (CMS) during the direct-contracting period.
Direct contracting expands the already large pool of patients that CenterWell is able to provide care to.
"Through participating in direct contracting, we can serve more patients," Eirich said. "Approximately 65% of all Medicare beneficiaries are in original Medicare. [Additionally], CMS will share data, allowing for more tailored patient care and services according to patient needs, and provide a reimbursement model that allows us to invest in preventive and proactive care."
Humana is in the process of purchasing the remaining 60% of Kindred at Home for an enterprise value of $8.1 billion. Kindred, which is one of the largest home health providers in the country, will eventually become "CenterWell Home Health."
On its end, Kindred at Home has locations in 40 states, delivering home health, hospice and community-based services to more than 550,000 patients per year.
CenterWell Senior Primary Care's mission, and its direct-contracting endeavors, also fit well with what Humana is trying to do in the home.
"As primary care providers, we very much believe in the power of the home as a setting of care, preferred by our patients," Eirich said. "We designed our care model to maximize the time our patients spend at home and out of the hospital and other institutional settings. We also coordinate care with others in the home ecosystem, including Kindred at Home."
Because direct contracting encourages more comprehensive care for Medicare beneficiaries, Humana will be able to leverage its at-home capabilities to those new patients that it's taking on.