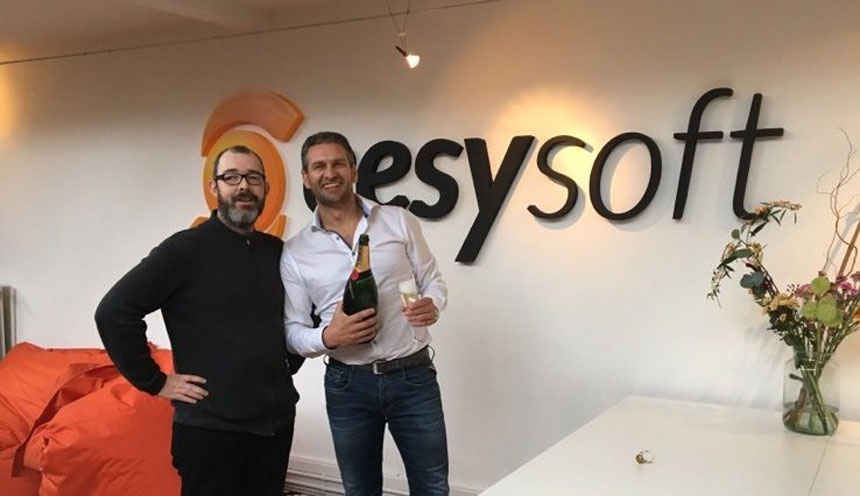 IBL News | New York
Instructure, which owns the Canvas LMS, announced this week the acquisition of its long-time partner EesySoft, for an undisclosed amount.
The acquired company will be rebranded as "Impact by Instructure", with solutions to help institutions adopt new tools and evaluate their impact on student engagement and outcomes.
Steve Daly, CEO of Instructure, explained that "hybrid learning is here to stay" and "districts and schools are under increased pressure to measure the ROI."
EesySoft is a 40-person company based in Amsterdam, founded in 2010 by CEO Michel Visser and CTO Jan Henrick Ejme [in the picture above].
The start-up provides a guided user experience for education technology platforms like Canvas LMS, thereby improving teaching and enhancing the student's online learning experience.
It also offers help for institutions to either add their own or integrate 3rd party assets.