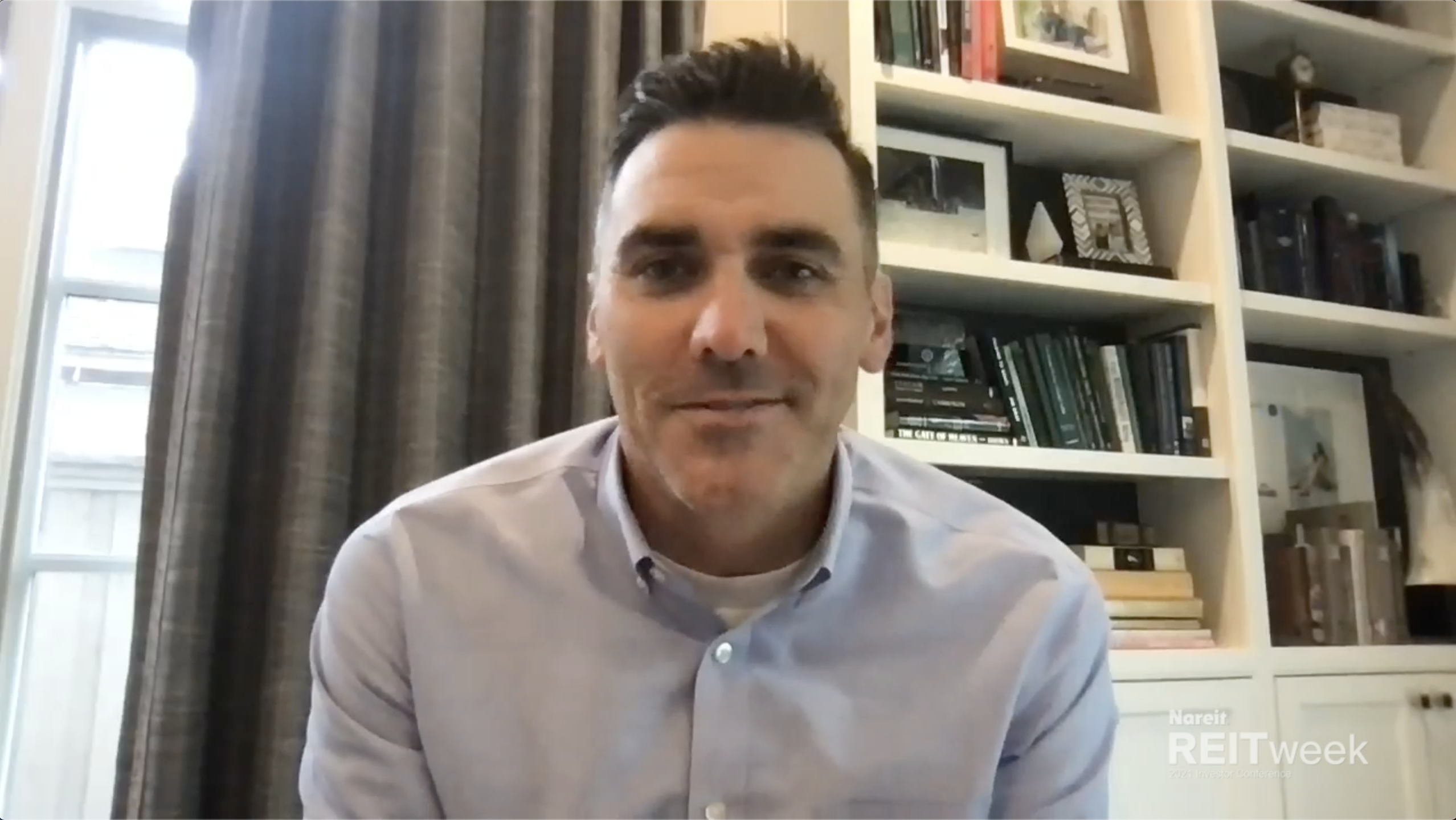 Dallas Tanner, president and CEO of Invitation Homes (NYSE: INVH), participated in a video interview in conjunction with Nareit's REITweek: 2021 Investor Conference.
Tanner said that Invitation Homes has had a tremendous demand for its product, heading into the pandemic with occupancies in the 97% range and now in the 98% range—a record-high occupancy over the past 10 years. He said that although the REIT did not know what impact the pandemic would have on business, it feels like a net positive at the moment.
"People want flexibility, they want an ability to work from home. That dynamic feels like something that's going to be here for a while," Tanner said.
Turning to the trend of flight to the suburbs, Tanner said that Invitation Homes is able to offer an extra bedroom or greater square footage, which is even more attractive in homes post-pandemic as people look for more remote work options.
Tanner said Invitation Homes is involved in a pilot program in Phoenix in conjunction with one of the public utilities to create coding within its thermostats that residents can opt into for energy efficiencies, even during off-peak times when the grid can be cheaper and more sustainable long-term.
"Everything from the types of materials we put into our homes, to how we think about hardscape…to potentially looking at bigger programs around utility management and solar—those are all huge opportunities for us," Tanner said. "There's no doubt that there's an ability to do some things, specifically with our business, that can be impactful."