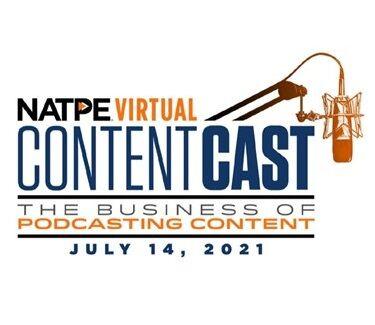 In a sign of how important podcast stories have become to television producers, when the National Association of Television Program Executives (NATPE) holds its virtual ContentCast conference this week, podcasters will have a starring role.
"The NATPE's mission as the indispensable resource of content is to provide, inform and connect on new opportunities for our constituency," said NATPE President/CEO JP Bommel. "It is without question that podcasting has grown into a powerful force, attracting new audiences, support from brands, and investments from major media and tech companies."
ContentCast will kick off with an opening panel that will feature Brian Baumgartner, star of "The Office" and host of the Office Deep Dive podcast, SiriusXM Chief Content Officer Scott Greenstein, and Propagate Co-CEO Ben Silverman. Propagate has a first look deal with SiriusXM for oral history podcasts based on iconic entertainment properties.
Closing out the conference will be a panel that will feature a discussion between iHeartMedia Digital Audio Group CEO Conal Byrne and actor turned podcaster Kevin Pollak ("The Usual Suspects", "A Few Good Men", "The Marvelous Mrs. Maisel"). The one-on-one conversation will cover Pollak's experience performing on different screens and as an early podcast adopter with his podcasts Kevin Pollak's Chat Show and Alchemy This, and Byrne's role in developing and monetizing content for different platforms.
Other podcast executives from Acast, Audible, GroupM, iHeartMedia, Imperative Entertainment, Lantigua Williams & Co., QCode, RoosterTeeth, SiriusXM, Veritone, ViacomCBS, Wolf Entertainment, and Triton Digital are also scheduled to take part in the day-long event.
The NATPE Virtual: ContentCast is free to register and will take place Wednesday, July 14. See Registration information HERE.