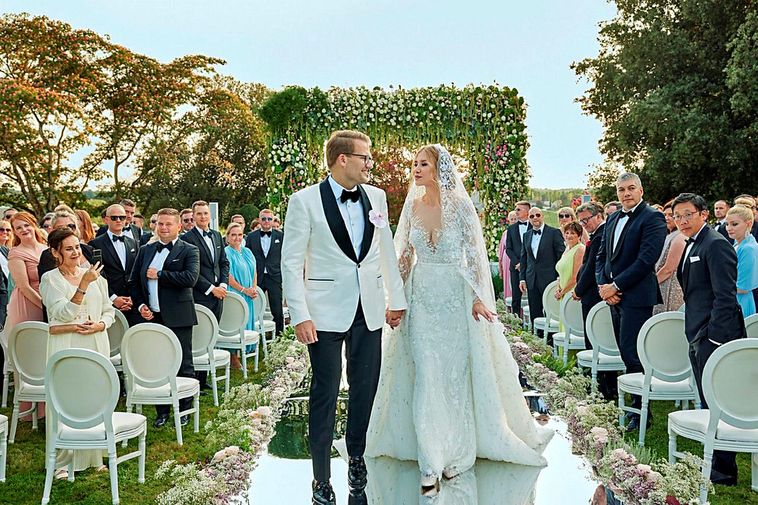 Róbert Wessman, chairman and CEO of the pharmaceutical company Alvogen, and Ksenia Shakhmanova got married in France yesterday, mbl.is reports. He wore a white tuxedo with black lapel and a black bow tie. She wore a white lace dress and a white veil.
The couple hired one of the world's most sought-after event planner and designers, Jean-Charles Vaneck, to take care of decorations for the wedding.
A group of Icelanders attended the wedding, among them Kaleo lead singer Jökull Júlíusson, a.k.a. JJ Julius Son, who performed at the wedding party.