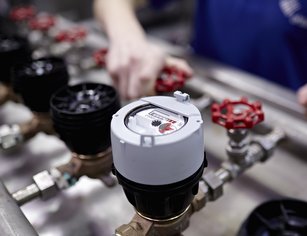 Energy infrastructure company Smart Metering Systems said on Wednesday that it has won a fresh meter contract and secured an additional grid-scale battery project.
Smart Metering stated it had entered into an agreement with a "large energy supplier" to fund and provide services for the installation of "at least" 400,000 domestic smart meters, increasing SMS' contracted smart meter order pipeline to 2.75m meters and adding to the group's existing £84.2m long-term indexed-linked annualised recurring revenues.
The AIM-listed group added that from its 470-megawatt grid-scale battery pipeline, it had acquired 190mw with 280mw remaining under exclusivity, with the group stating that it had now secured a further 50mw project which was previously under exclusivity, increasing its secured pipeline to 240mw.
Chief executive Alan Foy said: "Today's smart meter contract win, which follows two wins announced earlier this year, will further expand our long-term index-linked recurring revenues and leverages on the scalability of our well established end-to-end integrated model.
"Grid-scale batteries are critical to balancing the increasing volume of intermittent renewable generation and to further accelerate the adoption of renewables. Our long-standing experience in the design and delivery of large-scale electrical infrastructure projects and asset management positions us extremely well for this long-term attractive asset class."
As of 0955 BST, Smart Metering shares were up 0.48% at 940.50p.