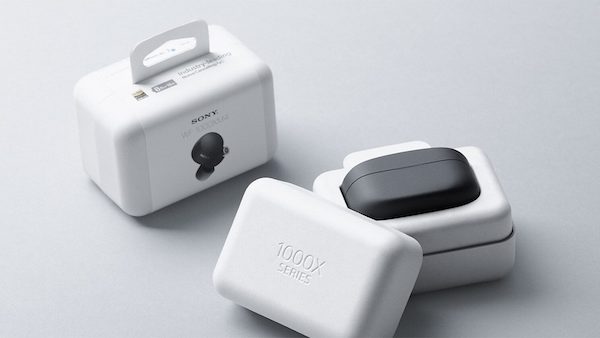 Image via Sony
Sony is innovating even on the sustainability front, and has given its already sustainable packaging a do-over by relying on cleaner paper materials and processes.
The durable Original Blended Material is crafted from 100% paper of bamboo, sugarcane, and post-consumer recycled paper origins, covering everything down to the inner box and cushions.
Like most paper packaging, Sony's existing boxes are derived from mature perennial trees. This time around, the Original Blended Material cuts back on CO2 emissions through ethical harvests of annuals like bamboo, which is only involved in CO2 absorption and emission cycles for up to a year, and sugarcane fiber, from local farms. Post-consumer recycled paper gives the overall design an organic appearance.
Rather than print with ink, Sony opted to emboss its logo and supplementary text. It has also left the packaging uncolored to save on resources and create a minimalist appeal.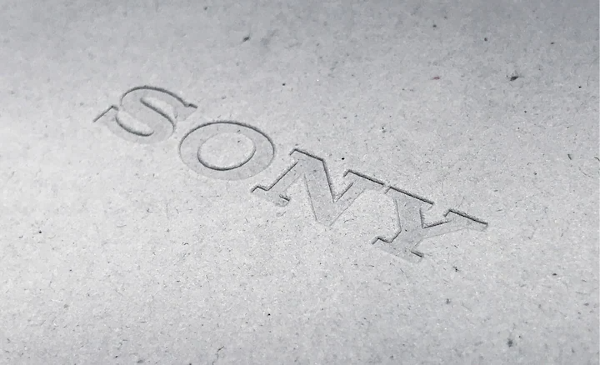 Image via Sony
The Original Blended Material will be used on packaging for Sony's WF-1000XM4 headphones for now, but its construction can be tweaked and molded to accommodate future products too.
The packaging revamp is one of Sony's initiatives for "green management" by 2025, with an ultimate goal of achieving zero environmental footprint by 2050.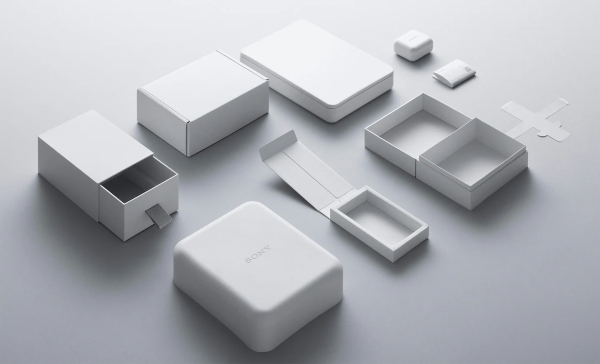 Image via Sony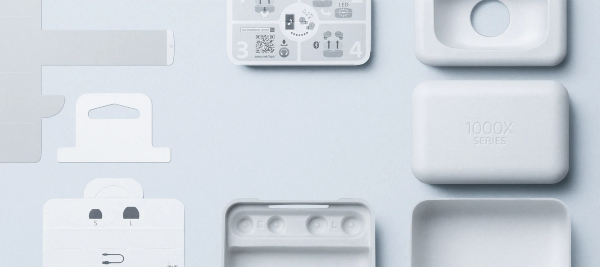 Image via Sony
[via Yanko Design, images via Sony]