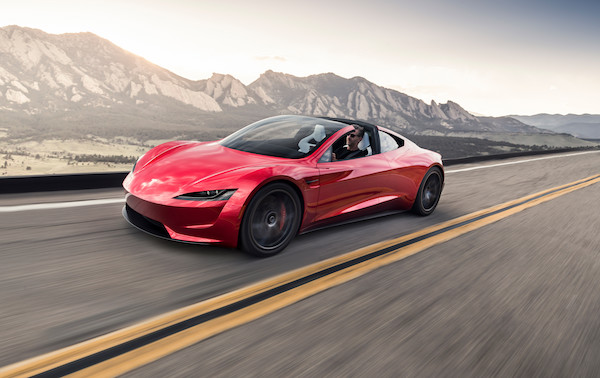 Image via Tesla
Tesla founder Elon Musk said the company's highly-anticipated sports model, the Tesla Roadster, is expected to begin shipping in 2023.
However, if 2022 is anything similar to the chaos 2020 and 2021 has been, there might be further delays on all of Tesla's offerings, including the Roadster.
"2021 has been the year of super crazy supply chain shortages, so it wouldn't matter if we had 17 new products, as none would ship. Assuming 2022 is not mega drama, new Roadster should ship in 2023," Musk tweeted.
Even with the delays, and the vehicle's staggering of price tag starting from US$200,000 — many Tesla superfans are still looking forward to the model.
According to Mashable, the automaker said the sports car will be able to go from 0 to 60 mph in just 1.9 seconds, and have a top speed of 250 mph. The Roadster was introduced in 2017, and was expected to hit the streets this year.
However, given the number of COVID-19 cases rising worldwide due to the Delta variant, and the introduction of another Mu variant, it doesn't look good for production facilities.
Will customers get their Roadsters by 2023? Let's wait for next year's update.
2021 has been the year of super crazy supply chain shortages, so it wouldn't matter if we had 17 new products, as none would ship.

Assuming 2022 is not mega drama, new Roadster should ship in 2023.

— Elon Musk (@elonmusk) September 1, 2021
[via Mashable, images via Tesla]