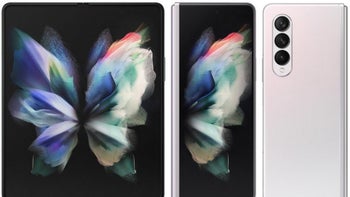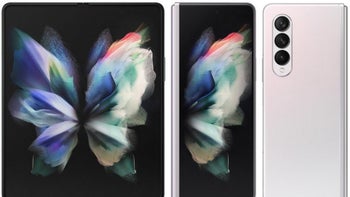 On August 11th we should see
Samsung
unveil its next generation foldable phones including the
Galaxy Z Fold 3
and the
Galaxy Z Flip 3
. Yesterday, Twitter tipster
SnoopyTech
tweeted what he says are the European prices for these phones along with rumored pricing for the Buds 2 on the continent. According to the tipster, the 256GB model will be priced at 2009€ ($2,384 USD) and the variant with 512GB of storage will be priced at 2099€ ($2,490 USD).
The Twitter tipster also posted what he says will be the prices for the
Galaxy Z Flip
3 clamshell. The unit sporting 8GB of memory and 128GB of storage will cost 1029€ ($1,221 USD). With 256GB of storage the device will cost 1109€ ($1,316 USD). Lastly, the Galaxy Buds 2 True Wireless Stereo
earbuds
could be priced at 170€ ($200 USD).
Even if this pricing is legitimate, converting Euros to U.S. Dollars won't reveal the exact state-side pricing of the device. Last year, when Samsung introduced the
Galaxy Z Fold 2
, it was priced at 1,930€ for the 256GB model, the conversion to U.S. Dollars came to approximately $2,290 while the actual U.S. retail price was $2,000.
What makes us not as confident about this rumored pricing is an earlier report from SamMobile claiming that the manufacturer, in a bid to get its foldable phones into more hands,
will cut the price of the new Fold and Flip devices by 20%
taking the price of the 2021 models down to $1,599 and $1,159, respectively. Still, the tipster claimed in a separate tweet that the prices he posted were from an unnamed retailer.
In just a few days when Samsung holds its next Unpacked event, we should be able to see just how accurate SnoopyTech was.