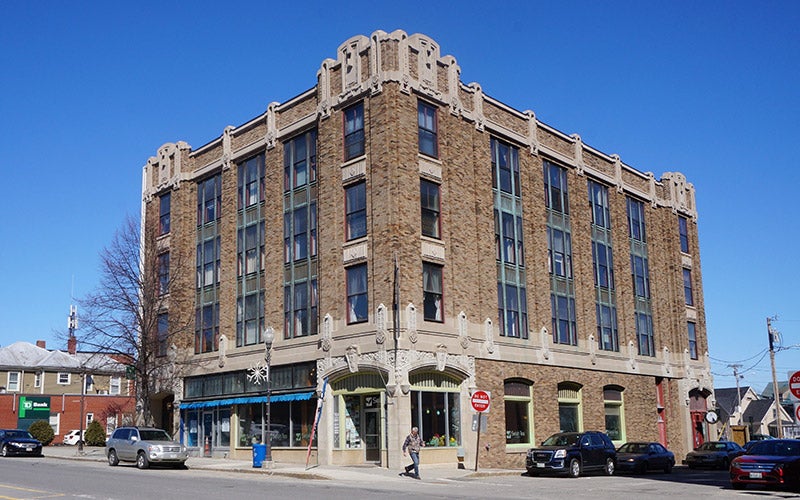 Businesses in downtown Waterville will soon be able to spruce up their exteriors with help from a third round of funding through the Central Maine Growth Council's Facade and Building Improvement Grant Program.
There is $60,000 available in this year's facade program, which will prioritize projects such as outdoor seating and streetscaping amenities, according to a news release.
The program, funded by Colby College and the Bill and Joan Alfond Foundation, provides grants between $2,000 and $10,000 for reimbursement for up to 50% of a project's estimated budget. The projects have included improvements such as window replacement, painting, lighting, awnings or canopies, and signage.
CMGC has awarded 21 grants since the program's launch in 2019. In April 2020, the program allocated $70,000 to 10 downtown Waterville businesses.
In 2019, the program awarded nine grants totaling $60,000 overall to downtown buildings, leveraging more than $290,000 in new investment, according to the council.
"By helping our residents and business owners improve their storefronts, we're working together to welcome visitors and customers back downtown so they can shop locally and support the economy," Joy McKenna, member of the FBIGP advisory committee, said in the release. "This funding will drive direct investment while ensuring that we take care of our greatest assets in the process as the city proceeds with several major downtown projects."
Garvan D. Donegan, CMGC's director of planning, innovation, and economic development, added, "The program will again this year provide direct funding into the downtown and continue to ensure Waterville's unique history, beauty, and sense of place are retained through investments to historical architecture, storefronts, urban aesthetics, signage and streetscaping enhancements."
Applicants are required to attend an upcoming virtual workshop on Thursday. Workshop details, program information and application materials are available at www.centralmaine.org/facade/. Applications are due Aug. 5, and awarded projects are expected to be completed by Dec. 1.