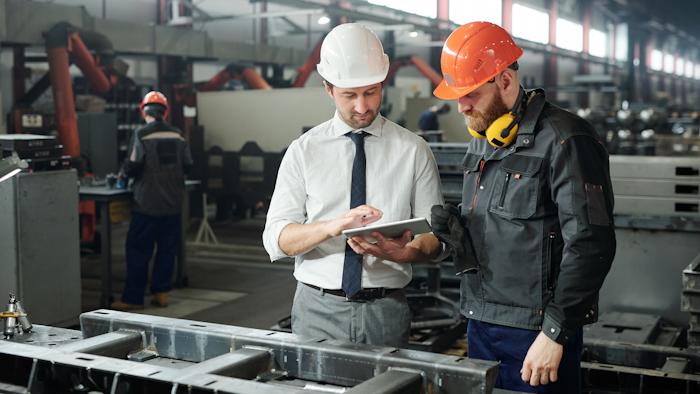 According to John Drosos, successful manufacturers will focus on margin, profitable customer segments, stage-gates for disruptive sales, analytics and reporting.
iStock
The year 2020 was a year of extraordinary uncertainty for manufacturers. By all indications, 2021 looks to be a stellar year for growth, but multiple factors are conspiring to hold back product and resource supply.
Although vaccinations are on-track in the U.S. and productions facilities are nearly all back online, much of the rest of the world is still on the defensive and in various stages of lockdowns.
Manufacturers were overly aggressive in pulling back supply last spring and cut back heavily on large-scale capital projects.
Commodity production and supply is heavily lagging current demand.
Virus protocols, childcare challenges and ongoing safety concerns are keeping many workers at home.
What should be a strong comeback year could turn into huge disappointment for many as sales teams push for revenue with little regard for production, delivery capacity and escalating input costs. I've heard daily from top executives reacting to these challenges.
"We must conduct an in-depth assessment of pricing, volume and delivery terms for all national contracts." ― Division President, Building Systems Manufacturer
"Double-digit growth will be very difficult given current production capacity." ― Sales Executive, Electrical Components Manufacturer
To overcome these challenges, manufacturers need to get ahead of supply-chain landmines and ensure that sales is part of the answer and not the problem. Successful leaders will pivot quickly and focus on the following:
Margin, Margin and Margin
Sellers are eager to get out in the field. Hundreds of interviews conducted with manufacturing CEOs indicate that new customer acquisition is their top priority for growth. This enthusiasm has to be bridled with the new reality. Making margin the top priority in incentive programs, quotas and reporting/tracking should be of utmost importance.
Profitable Customer Segments
High revenue customer segments often have the lowest margin profiles and can, at the same time, put the most stress on supply chains. Leaders need to make some difficult choices around which top customers to potentially shed or cover differently, with new pricing and contract terms.
Stage-gates for Disruptive Sales
Any materially large project or individual sale should require a stricter approval process to minimize concessions (particularly on price) and additional stress on supply chains.
Analytics and Reporting
From funnel management to margin data to delivery progress, commercial teams, more than ever, need leading edge digital applications, data and analytics. It is incredibly difficult to manage all of this without significant investment in commercial operations and tools.
The last few years have taught us that economic conditions change quickly and unexpectedly, for better or worse. A focus on developing the right sales strategies for that particular moment can alleviate growth challenges.
John Drosos is a principal and manufacturing practice leader for Alexander Group, a revenue growth management consultancy.