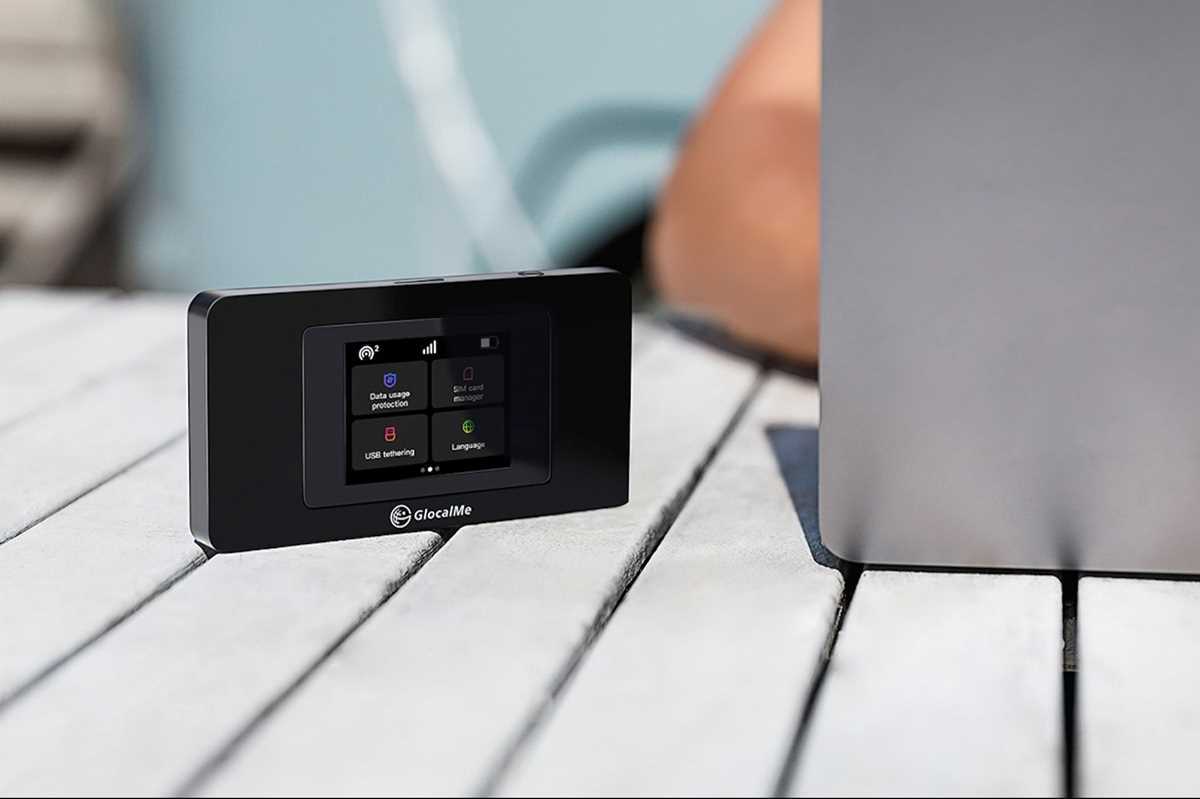 The world may be opening back up but not all Americans are eager to return to the office. For small-business owners, re-opening an office space may be a costly, unnecessary endeavor. However, with the kids soon home from school for the summer, working from home presents its own challenges. You can't go to coffee shops because the vast majority aren't open for dine-in. So, what do you do?
Get on the WiFi outside. With the DuoTurbo 4G LTE Mobile Hotspot with Complimentary 9GB Data you can access Wi-Fi whenever you want, wherever you want.
[embedded content]
DuoTurbo is a sim-free portable Wi-Fi hotspot that is designed and equipped with two modems for increased stability no matter where you are. DuoTurbo offers immediate and reliable 4G LTE mobile internet access on a pocket-sized gadget. Data plans are always no contract and pay-as-you-go, so even if your family uses up all the data too quickly, you can always get more, starting at $1.59 per day in the U.S. You can connect up to ten devices simultaneously (in more than 140 countries) so that data may go faster than you expect.
GlocalMe, the makers of DuoTurbo, uses pioneer CloudSIM technology to choose the best local network intelligently from all major mobile carriers and prevents network congestion or spottiness issues no matter where you are. Through this offer, you'll also get 1GB of global and 8GB of North American data.
Setting up DuoTurbo is simple. Using the GlocalMe app, you can turn on the device for immediate connection, manage data, view the battery life, and more.
Find out why the DuoTurbo 4G LTE Mobile Hotspot has earned 4.2 stars on Amazon. Normally $169, you can get the hotspot and 9GB of data for 26 percent off at just $122.40 today with limited time promo code: WELOVEDAD.
Prices subject to change.
Featured Article: What is dividend yield?
7 Great Dividend Stocks to Buy For a Comfortable Retirement
There are people who will say the day of set it and forget it retirement accounts are over. But it's a narrative we've heard before. The truth is the formula for saving for and enjoying a comfortable retirement, like the formula for weight loss, hasn't really changed. A lot depends on whether an individual has the discipline to see it through.
Dividend stocks remain one of the core elements of a retirement portfolio. As individuals near retirement the ability to reinvest dividends allows for a greater total return. And once individuals need to live off their portfolio, the dividends provide a source of income without having to tap their principal.
However, not all dividend stocks are the same and many investors get sucked in by the allure of a high-yield dividend stock. But what you're really looking for are companies with a history of increasing its dividend. The ability to increase a dividend over time illustrates that the company has a business model that can hold up regardless of how the broader economy is performing.
In this special presentation, we'll highlight seven stocks that individuals can buy today to capture a stable, recurring dividend.
View the "7 Great Dividend Stocks to Buy For a Comfortable Retirement".