Macarons are sweet cream-filled meringue cookies that have been a French classic since 1533. They are typically made with almond flour, sugar and egg whites.
As traditional macarons are made with the above ingredients, they are generally not vegan. However, if you're looking for some vegan macarons, fear not! You can easily make a vegan version by subbing out the egg whites for aquafaba.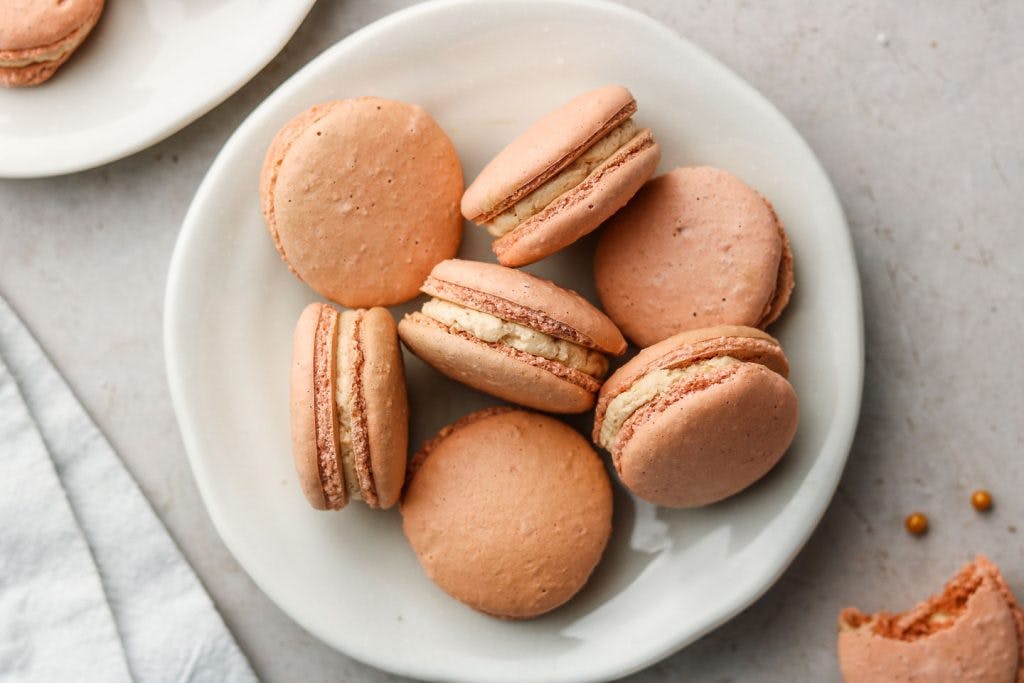 We LOVE this vegan macaron recipe from Okonomi Kitchen (pictured). Perfectly smooth and crisp cookie shells filled with a creamy dairy free cashew buttercream. YUM.
Are you a vegan macaron fan? We'd love to hear your recipes and tips!