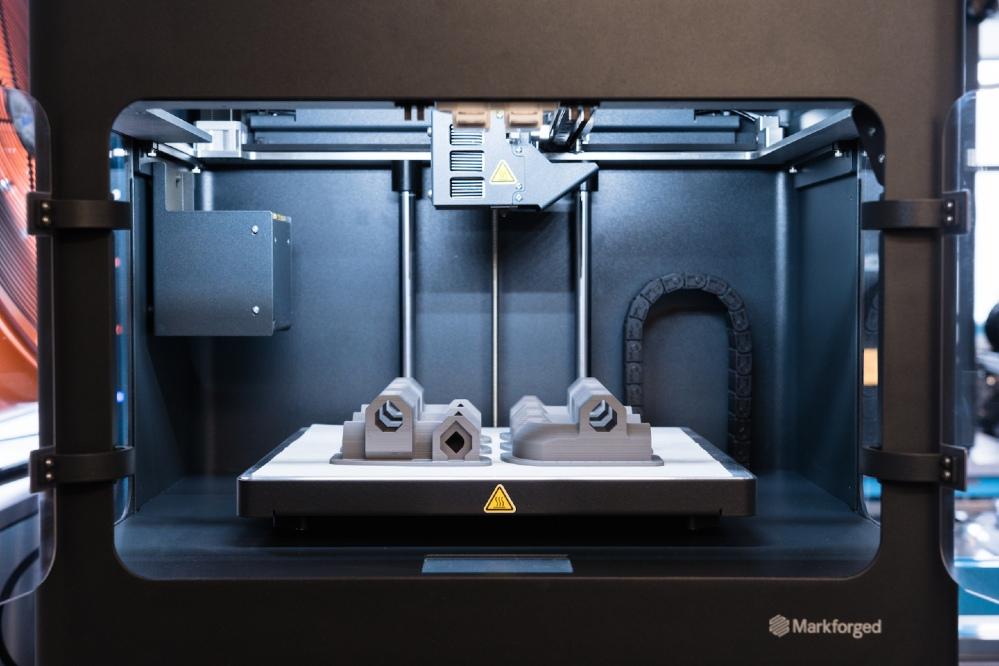 Among the advantages of metal fused filament fabrication 3D printing over conventional manufacturing techniques is that it provides an affordable, accessible way to make functional metal parts, says 3D printer builder Markforged. Metal FFF machines makes parts with complex geometries and allows a great deal of customization.
Markforged has posted to its website a downloadable applications guide about metal FFF printing. It includes:
• Examples of how the technology is used on the factory floor.
• The advantages of metal FFF compared to conventional fabrication techniques.
• How metal 3D printing can be used throughout the product-development cycle.