Posted in: Games, Mobile Games, Scopley | Tagged: Monopoly GO!
---
Scopely has a new winter update for Monopoly Go! that adds new content, all ahead of National Play Monopoly Day, happening now.
---
---
Article Summary
Scopely drops a festive Monopoly Go! update featuring holiday content for National Play Monopoly Day.
Join the fun with over 100 million others in immersive winter wonderland boards and minigames.
New Moonlight Treasure minigame and Holiday sticker album inject seasonal joy into gameplay.
Compete in festive tournaments for a chance to win prizes and build 90s toys in a Co-Op event.
---
Scopely has released a new update for Monopoly Go! this past week for the holidays, as they mark a special holiday tied to the game. Today is National Play Monopoly Day, and to mark the occasion, the game has some new content for you to play that has a festive spirit. This will more than likely be the last update for the game before 2024, so get in on it while you can. We have more details of it all from the team below.
Monopoly Go! Holiday Content
Monopoly Go! is the biggest new mobile game of 2023, and has fostered a thriving community of Monopoly fans – in fact, more than 100 million players have downloaded the game in just seven months! This December, players around the globe will be immersed in a winter wonderland filled with holiday surprises and seasonal delights. Soon, players will find a host of new holiday features, including:
Embark on the Moonlight Treasure minigame, a captivating adventure that adds a touch of mystery to the festive season.
Collect and showcase your festive spirit with the Holiday sticker album, bringing a bit of holiday merriment to the game.
The Holiday-themed Co-Op minigame will bring friends and family together to build elaborate 90s-era toys. These Co-Op minigames are fan favorites, and for the first time, we're introducing a new twist for players who finish the event.
Festive tournaments and events with a chance to win big prizes, including seasonal tokens.
Immersive Winter Village and North Pole boards that transport players into whimsical and festive worlds, complete with citizens of the Monopoly Go! universe celebrating the season.
"With its highly social features, surprise elements, and a dose of spirited competition, Monopoly Go! offers a unique and engaging way for friends and families, near and far, to come together during the holiday season. Whether you're a seasoned Monopoly enthusiast or a casual gamer, the holiday-themed additions make Monopoly Go! a must-play for everyone looking to unwrap the joy of the season."
---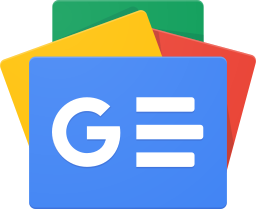 Stay up-to-date and support the site by following Bleeding Cool on Google News today!