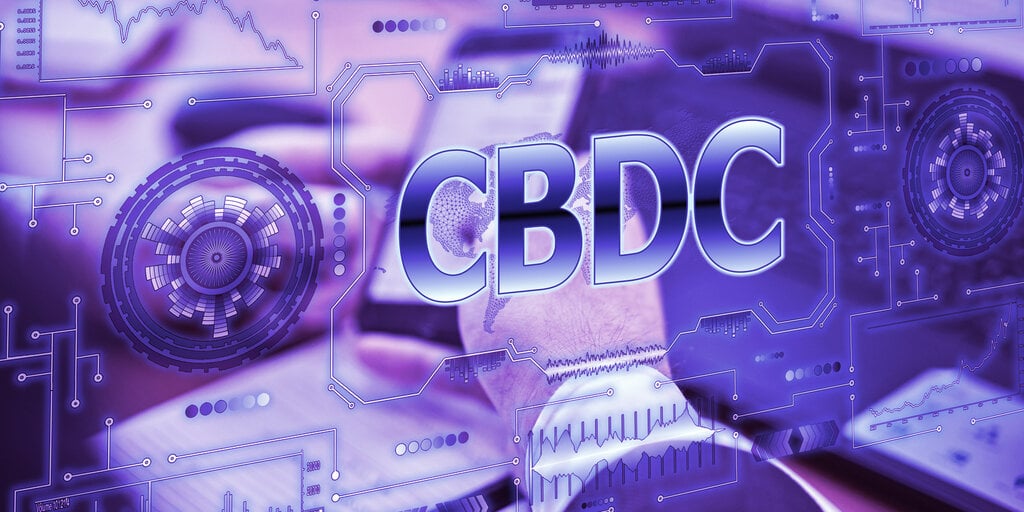 In brief
LINE PLUS has released a blockchain for central banks to issue their own digital currencies.
It's currently in talks with several Asian central banks.
Mass adoption of CBDCs could be round the corner, but the technology used to achieve them is still disputed.
LINE PLUS, a South Korean software and tech services corporation owned by Japanese multinational conglomerate SoftBank, has released a blockchain platform to help central banks get their CBDCs off the ground.
CBDCs are essentially central bank-backed, state-controlled digital currencies—a far cry from the vision of a stateless monetary system touted by early champions of Bitcoin.
But they're big news, and LINE thinks they're going to blow up in Asia. In a press release today, Line says that it is discussing its open-source CBDC platform, Line Financial Blockchain for CBDCs, "with central banks in various Asian countries."
Each Asian central bank's idea of a CBDC is different and projects are not equally developed. Cambodia's CBDC runs on a blockchain and is analogous to cash while Thailand and Hong Kong are focusing on a CBDC that facilitates cross-border payments between banks.
China's by far the furthest ahead; it is piloting its not-a-cryptocurrency digital yuan, which functions as a digital version of cash (to complement its world-leading digital payments networks. Some consider that China's recent crackdown on cryptocurrencies like Bitcoin is a way of keeping digital currencies under state control.
Outside of Asia, many banks, like the Fed and the European Central Bank, haven't committed to specific designs—or even concluded that blockchain is the way to go. But they're interested nonetheless: The ECB warned European governments last month that they could lose monetary autonomy to the private sector if they don't adopt CBDCs.
Again, everyone's different. Over in the Middle East, the Bank of Israel concluded that a digital shekel could streamline Israel's economy, while the Palestinian Monetary Authority concluded that its own digital currency could lessen Palestine's dependence on Israel.
LINE expects that blockchain is definitely going to be a big thing in CBDCs—but that's about all it has presumed. So, it's built its blockchain platform to fit the requirements of each prospective central bank on a case-by-case basis.
Its new platform supports Know Your Customer (KYC) and Anti-Money Laundering (AML) and has a modular structure, allowing for different features to be added by developers as needed. Line's blockchain is built on Cosmos SDK, which is an open-source framework for building proof-of-stake blockchains that can natively interoperate with other blockchains.
Line Plus is not the first private company to offer a blockchain solution for central banks looking to issue CBDCs. In March, XRP progenitors Ripple announced that it had built a private blockchain for central banks looking to issue their own CBDCs.
With more CBDC news every week, there's ample reason to suspect that crypto's early libertarian ideals are giving way to a state-issued and heavily regulated digital economy.