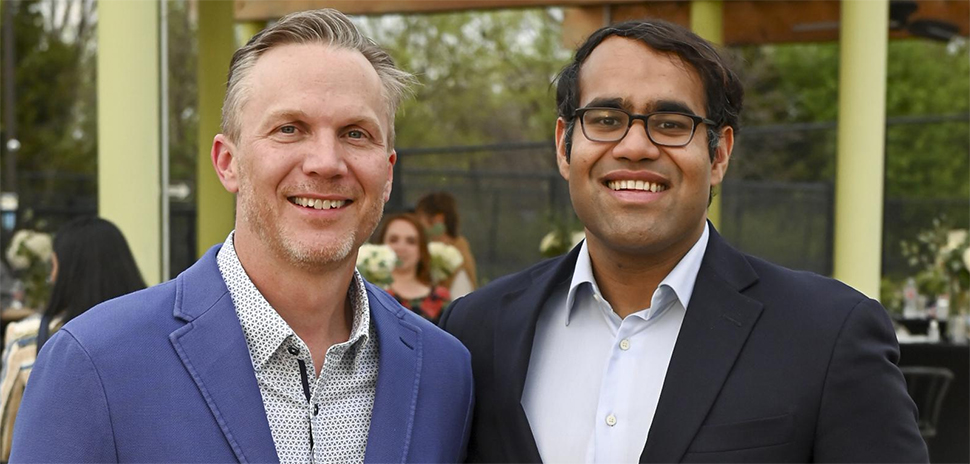 EY revealed 46 finalists for its Entrepreneur of the Year 2021 Southwest Award this week.
The entrepreneurs, who represent a range of industries, have at least one thing in common: EY recognizes them as "audacious business leaders" dedicated to building and growing successful, dynamic companies that can help "catapult us from now to next—and beyond."
The finalists were selected by a panel of independent judges.
The Entrepreneur Of The Year program recognizes "unstoppable entrepreneurs": Visionary leaders who deliver innovation, growth, and prosperity who can transform our world, the organization says.
Winners of the regional entrepreneur of the year award will be announced in a virtual celebration on August 4, 2021.
The 2021 Southwest region finalists are:
Brennan Potts
Accelerate Real Asset Management (Plano)
Bill Capuzzi
Apex Fintech Solutions (Dallas)
Joel Gambrell
Astura Medical (Irving)
John Davis
AVAD Energy Partners LLC (Dallas)
Jonathan Abelmann and Melbourne O'Banion
Bestow (Dallas)
Naveen Gupta
Birdeye (Coppell)
Christopher Crow and Lance Spivey
Catalyst Health Network (Plano)
Joe D'Cruz and Tricia D'Cruz
Catalyze Dallas Holdings (Dallas)
Chris Crosby
Compass Data Centers (Dallas)
Shelby Ricketts
Concote Corporation (Coppell)
Carlos Vaz
CONTI Texas Organization (Dallas)
Rob Davis
Critical Start (Plano)
Jason Harvison
Elevate Credit (Fort Worth)
Bart Howe
HealthMark (Dallas)
Leemon Baird and Mance Harmon
Hedera Hashgraph (Richardson)
Bob Foster
iiPay (Dallas)
David Post
Kibo Commerce (Dallas)
Noah Curran
Monkedia (Irving)
Das Nobel and Nipa Nobel
MTX Group (Frisco)
Mike Tieu
National Circuit Assembly (Garland)
Matt Alexander
Neighborhood Goods (Dallas)
Mike Bidwell
Neighborly (Waco)
Chakri Gottemukkala
o9 Solutions (Dallas)
JJ Schickel
Omni Logistics (Dallas)
Juli Spottiswood
Onbe (Plano)
George Popstefanov
PMG Worldwide (Westover Hills)
Prasanna Singaraju and Sanjay Jupudi
Qentelli (Dallas)
Collin Jones and Paul Martel
Resi Media (Plano)
Aakash Kumar and Patrick Brandt
Shiftsmart (Dallas)
Nicholas Gorden
Shine Solar (Rogers, AR)
Stacey Hess
Sign Gypsies (Celina)
John Martillo
SignaPay (Irving)
RA Sessions
Taysha Gene Therapies (Dallas)
Marshall Hickey
Titus Oil & Gas (Fort Worth)
Daniel Chu
Tricolor (Dallas)
Theresa Motter
Van's Kitchen (Dallas)
Tom Trkla
Yesway (Fort Worth)
Dennis Cail
Zirtue (Dallas)
Finalists will be featured in the August issue of D CEO.
Winners of the regional award are eligible for consideration in the Entrepreneur Of The Year National Awards, which will be announced in November at the Strategic Growth Forum. That winner will then move on to compete for the EY World Entrepreneur Of The Year Award in June 2022
Who won last year?
Meet the nine winners of the 2020 Entrepreneur Of The Year Southwest Region Awards here.
About Entrepreneur Of The Year
In the U.S., EY showcases successful entrepreneurs from 20 regional competitions.
For 35 years, the EY program has recognized those who excel in innovation, financial performance, and personal commitment to their businesses and communities.
Since its beginning, the program has expanded to honor business leaders in more than 145 cities and more than 60 countries worldwide.
---
READ NEXT
The End of an Era at EY: Debra von Storch Says 'Hello' to Her Next Chapter: The longtime EY Partner and Americas Entrepreneur Of The Year Leader calls it "Re-Wirement." Because saying goodbye is too hard.

Get on the list.
Dallas Innovates, every day.
Sign up to keep your eye on what's new and next in Dallas-Fort Worth, every day.