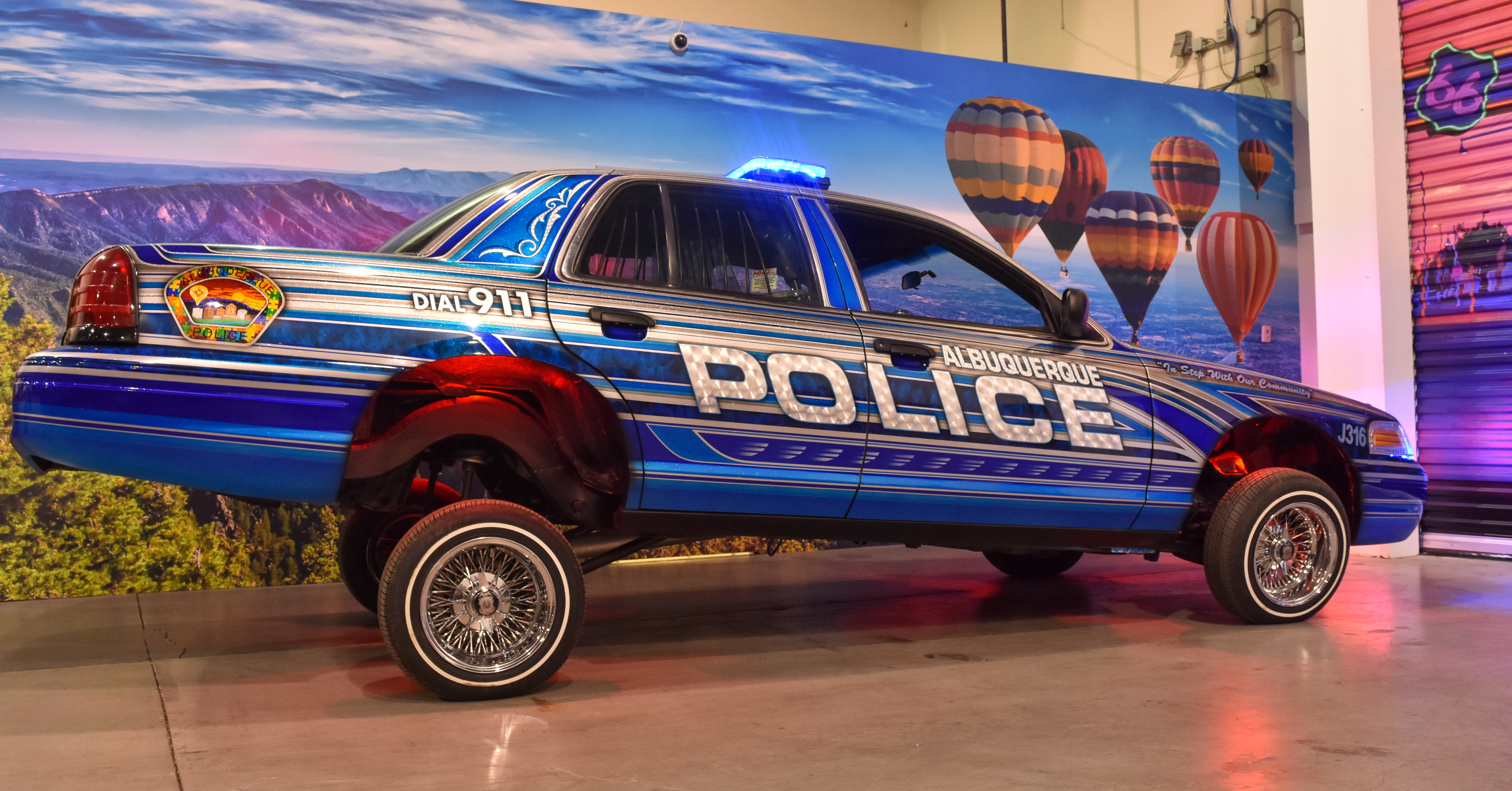 May 25, 2022
City Councilor Klarissa Peña and the Albuquerque Police Department will be hosting the 2nd Annual National Cruising Community Policing Conference starting June 1, 2022, through June 5, 2022. The Conference provides communities throughout the country the opportunity to share best practices about their current community policing work and connecting lowrider communities from around the country.
"I'm excited to bring this group back together to meet and strategize how to use car culture to promote public safety through community policing," said Councilor Peña. "Car culture and cruising has such a rich history here in Albuquerque and we're using that as a bridge in our community policing work."
The Conference will include numerous meetings, presentations, workshops, and discussions with communities from around the country to move the National Cruising Community Policing Forum forward. The Conference will conclude at the Lowrider Super Show at the Albuquerque Convention Center on Sunday June 5, 2022. The car show will feature the Albuquerque Police Department's and the Olathe (Kansas) Police Department's lowrider vehicles and bicycles.
Cities and Counties that have been involved in the National Cruising Community Policing Forum and plan to attend the Conference include Olathe, KS; Kansas City, KS; Tucson, AZ; National City, CA; Santa Ana, CA; Denver, CO; Espanola, NM; and Bernalillo County, NM​.
The first conference took place in late August 2021 in Albuquerque and provided a foundation for these police departments and communities to continue their vital community policing projects. Since 2019, the Albuquerque Police Department's Southwest Area Command has partnered with a wide variety of local businesses and entities to provide automotive mentorship opportunities to retrofit a police vehicle. APD also held a contest open to local students to create a design to be painted on the vehicle's hood. Winners of this contest were provided scholarships for school as well as local recognition. APD is using this community-oriented approach to be able to use their vehicles as a tool for building relationships between the lowrider community and law enforcement, while also providing mentorship opportunities for local youth.